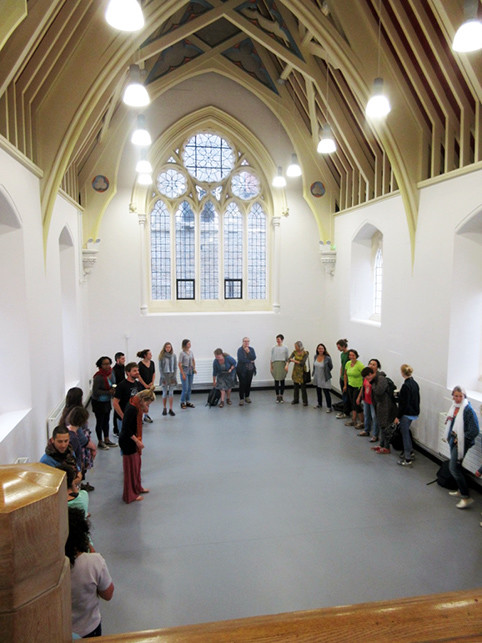 A relaxed and enjoyable singing session for adults, led by Jannah Warlow, with fun warm-ups and and songs from around the world to sing together in simple harmony.
No experience is necessary, there is no sheet music, and all you need is a willingness and a wish to take part!
Over time, the group will work towards developing confidence in singing together and challenging ourselves to learn songs in more detail. Eventually we aim to perform together as a group for friends and at local events.
About Jannah
I am an actor and singer living in Bristol. I have 15 years experience running workshops for all ages and abilities and my sessions are lively, warm and creative. For more information please go to
<a href="http://www.jannahwarlow.com/" taget="_blank">www.jannahwarlow.com</a>
Booking Details
Advanced booking is preferred but you can also pay on the day.
Advanced booking - £30 for 6 sessions. Please email j_warlow@hotmail.com to arrange advance payments for blocks of sessions.
Or pay on the day - drop in price - Adult £7/Conc. £5
Children
These sessions will be aimed at adults. We will be developing the work we have started in previous sessions and working in more detail on songs that we can get to know really well from session to session. If you need or wish to bring your children along, let me know in advance - but please bear in mind, the level of the singing will be aimed at adults. There is also the possibility of a creche (more to follow!)
Please bring:
Warm socks and/or rugs/blankets to stand on on cold days; the sessions are usually 'shoes off'.
There is always time for a nice break in the middle of the session, so please bring snacks to share.